Certified Aquascape Contractor Artist of the Year 2022
PERSONAL, UNIQUE, SPECIAL
Have the water feature you always imagined
By focusing on you and your desires, Pondscapes creates the pond, stream, or waterfall of your dreams. The landscape becomes your oasis in the desert, with the sights, sounds, and feel you have always wanted. We'll make your water feature dreams a reality!
Ralph Biezad, owner of Pondscapes is living his dream. While working for a general contractor, he was sent to a training school to learn how to design and build water features. The contractor wanted to have someone trained for the off chance they needed to build a waterfall as part of a larger project. Almost immediately, the Marine Veteran realized he had found his calling. Creating ponds, waterfalls, and streams allows Ralph to share his creative and artistic ability while leveraging his skills as a master builder. Ralph knew what he needed to do. He left his employer and started Pondscapes, never looking back.
Check out one of Ralph's recent projects in this video.
Sign up for our newsletter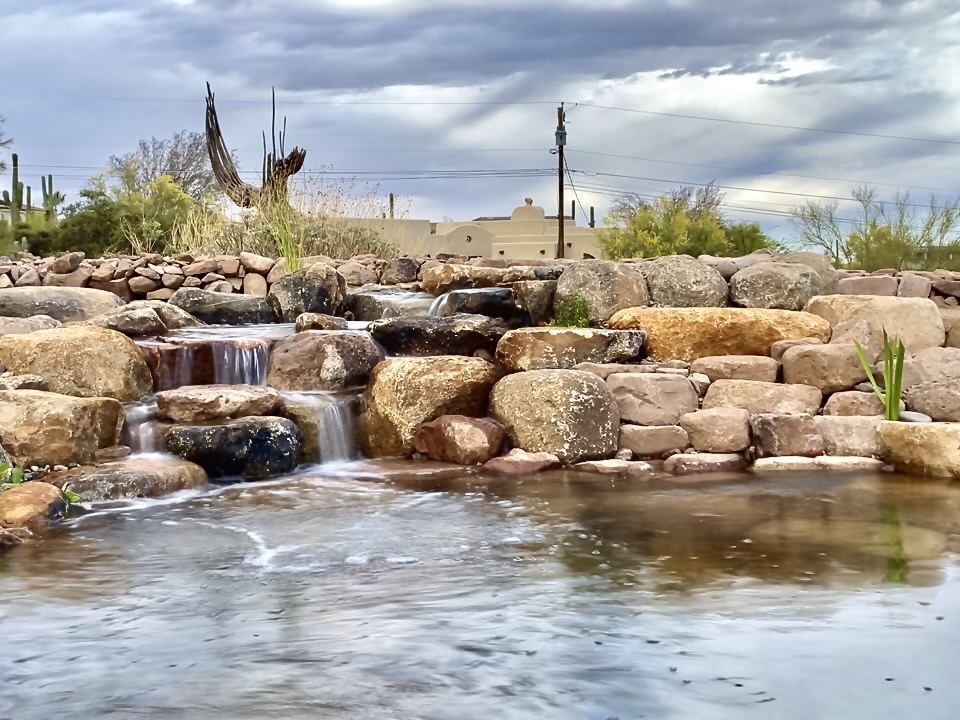 Creating special, sacred places
The rhythmic hum of water cascading downward; the clean, sweet aroma of water wrapped around the scent of aquatic plants and flowers; and the kaleidoscope of colors reflecting and dancing off different textures are what make water features so desirable. Pondscapes combines artistry with skillful design to create a space revered by you, your family, and your guests.
Water Efficient. Ecologically Friendly. Easily Maintained.